Brandon Lee was a talented young actor who was tragically killed when a stunt on a movie went wrong. The son of famed martial arts actor Bruce Lee, Brandon had already shown considerable acting ability when he was cast in what would likely have been a career-making role in a movie adaptation of the popular comic book The Crow. Although he was only 28 when he died, Brandon became a cult figure and central to conspiracy theories regarding the movie and his unfortunate death.
Born in Oakland, California and raised for a time in Hong Kong, Brandon had a somewhat troubled childhood and youth. His remarkable movie star father died when Brandon Lee was 8 years old, due to a fatal build up of fluid in his brain. After Bruce Lee's death, Brandon's mother Linda Lee Cadwell, moved her two children to Seattle. Brandon Lee was not a great student, dropping out of high school a few times and even leaving a place at Emerson College to pursue his acting career.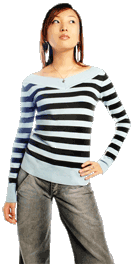 Lee's first real acting gig came in a Hong Kong martial arts film Legacy of Rage. Although sources suggest that Brandon was not interested in following his father's footsteps in the martial arts movie world, he did have a talent for the genre. Moreover, his half-Asian ancestry made him a popular choice for martial arts films made in America, where the genre was truly catching on as a trend.
Although most of Brandon Lee's early films are not considered to be of exceptionally high quality, it was clear that he had budding acting talent as well as martial arts abilities. His career appeared to be on the upswing when he was cast in The Crow by director Alex Proyas. The film tells a dark story about a man who returns from the dead for revenge after he and his fiancée are murdered.
Shooting was nearing its end when the fatal accident that took Brandon Lee's life occurred. During a scene in which one of the attackers in the film shoots Lee's character, the prop gun misfired with tremendous force. Despite the fact that the bullet was a blank, the large size of the bullet and the force with which it entered Lee's body made the bullet lodge in his spine. He was rushed to a nearby hospital and put into surgery, but was declared dead later that evening.
Filming of The Crow continued at the urging of Lee's family, with a stunt double being used for Brandon Lee's few remaining scenes. The film was released to positive reviews for style, content and acting. As stories of the death of Brandon Lee began to circulate, a cult fan base began to form around both the film and the late actor. Some suggested that his death was actually foul play, despite police determination that it was an accident. Others believed that the untimely deaths of both Brandon and Bruce Lee imply some kind of curse on the family.
Brandon Lee was a bright and talented young actor with every sign of a long career ahead of him. After his death, his fiancée Eliza Hutton successfully lobbied for additional safety measures to be required when guns are used in films. While it is a great tragedy to lose any person so young, fans have the few completed works of Lee to remind them of his talent, including his landmark performance as Eric Draven in The Crow.
AS FEATURED ON:
AS FEATURED ON:






Woman with hand on her hip