James Earl Carter, born 1 October 1924 in Plains, Georgia, became the 39th American President. Jimmy Carter ran on a Democratic platform focusing on racial equality and ecology. He graduated from the United States Naval Academy in Annapolis, Maryland in 1946. Jimmy Carter began state politics in 1962 and became Governor of Georgia in 1970, before finally becoming President of the United States in 1976.
Jimmy Carter went to both Georgia Southwestern College and the Georgia Institute of Technology. He was a submariner in the United States Navy and was promoted to lieutenant. Jimmy Carter became a Senior Officer of the submarine The Seawolf and studied graduate level work in nuclear physics and reactor technology at Union College in Schenectady, New York.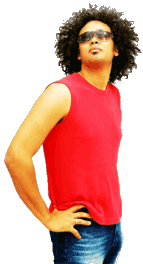 Jimmy Carter was 22 years old when he married Rosalynn Smith on 7 July 1946; his family eventually included three sons and one daughter. Jimmy Carter resigned from the Navy after his father died in 1953. He moved his family to Plains to run the Carter family peanut farms. The Carters opened a farm supply business called Carter's Warehouse while Jimmy Carter served on county education, hospital, and library boards in Plains.
Elected to the Georgia state senate in 1962, Jimmy Carter lost the gubernatorial election in 1966, but won the next campaign and became the 76th Governor of Georgia on 12 January 1971. He was elected President of the United States on 2 November 1976. Carter's presidency focused on human rights and mediation as well as ecological concerns. The Carter administration made great progress in peace treaties such as in the Panama Canal, Soviet Union SALT II, Camp David, and Israel-Egypt. Jimmy Carter created a new US Department of Energy as well as legislation in environmental protection such as the Alaska National Interest Lands Conservation Act.
Jimmy Carter became involved with Habitat for Humanity in 1984 when, as an experienced carpenter, he helped renovate a six story New York City apartment building for 19 tenants. Since 1984, he and Rosalynn have spent a week each year building homes with Habitat for Humanity, an ecumenical Christian organization whose mission is to provide decent and affordable housing for all of the world's people who need it. The prospective owners of each home also pitch in with the rest of the volunteers to build their home. The Carters' yearly commitment to Habitat is called the Jimmy Carter Work Project (JCWP) and they work in a different part of the world each year. The JCWP has helped to create a strong public awareness of Habitat for Humanity.
Jimmy carter also founded The Carter Center, a humanitarian think tank for the non-profit promotion of democracy and human rights. The Carter Center is involved in peaceful conflict resolution as well as disease prevention around the world. Jimmy Carter was awarded the Nobel Peace Prize in 2002 for his significant advances in the causes of social justice.
Jimmy Carter has authored over 17 books. He enjoys spending time with his grandchildren. He also enjoys being a Baptist Sunday School teacher and deacon.
AS FEATURED ON:
AS FEATURED ON:






Man with hands on his hips