What Happened to Amelia Earheart?
Amelia Earheart vanished nearly 70 years ago, but her fate remains one of America's greatest mysteries.
Born on 24 July 1897 in Atchison, Kansas, Amelia Earheart was taught early on not to conform to traditional rules. Her maternal grandfather was a former federal judge who believed girls should fight for their place in society. Amelia wasn't a typical girl: she preferred climbing trees to reading poetry, and riding her sled downhill instead of taking peaceful walks in the countryside.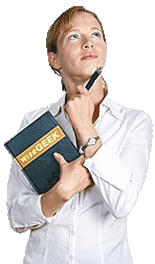 Amelia Earheart had the idea of following a career in a male-oriented field, and for some time, mechanical engineering was at the top of her list. After the beginning of World War I, however, Amelia opted to receive training as a nurse's aide, immediately obtaining a position at Toronto's Spadina Military Hospital. Many speculate that it was there that her love for aviation started.
Even before she obtained her pilot's license at the age of 24, Amelia Earheart had already broken the women's record for flying up to 14,000 feet. Once she got her license, Amelia continued to fly while holding a series of jobs, including teaching and writing a column on flying for the local newspaper.
In 1928, Amelia Earheart accompanied pilot Wilmer Stultz on one of the first transatlantic flights. While her function on that particular flight was simply to keep the flight log, it inspired Amelia to set her own record. On 20 May 1932, Amelia Earheart broke that record, becoming the first female to fly solo across the Atlantic. Other record-breaking flights followed, including the one that ended in her disappearance.
On 2 July 1937, as Amelia Earheart was attempting to circle the globe and landing back in California, her plane vanished. After leaving Lae, New Guinea, Amelia and her co-pilot lost communication with land and were never seen again.
There are several theories as to what happened to Amelia Earheart on that fateful morning. The official theory is that she went down in the Pacific, either due to lack of gas or a technical malfunction. This, however, does not explain why there were no remains found of the plane or its contents.
A popular theory is that Amelia Earheart was captured by the Japanese while flying over the Marshall Islands. Conspiracy buffs believe Amelia was a spy, and this would account for her capture and consequent imprisonment. Recently, a theory has resurged linking Amelia Earheart to remains found on Gardner Island, in central Pacific Ocean, which lead to the speculation that Amelia may have crashed and perished on the then-inhabited territory.
AS FEATURED ON:
AS FEATURED ON:






Woman holding a book