Who are Some Famous Female Pirates?
While dashing male pirates have dominated fiction and movie screens for ages, female pirates are often left behind or ignored. In the Age of Sail, from the 15th-19th century, women around the world had few rights or opportunities to escape a life of marriage, children and housework. While this contented many women of the age, some had the same irresistible urge for adventure, for crime and for freedom from land laws. Female pirates ruled waters throughout the world, but today are often forgotten next to their more plentiful male crewmates.
Anne Bonny and Mary Read were close friends and fierce fighters who met under the command of the notorious Caribbean pirate, Calico Jack Rackham. Reports of Anne suggest that she was flamboyant, violent and brave, while the few accounts of Mary Read suggest that she made a life of cross-dressing in order to pursue a military and pirate career.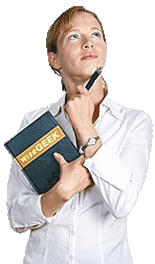 Though accounts vary, Anne discovered Mary onboard the ship, despite Read's convincing male disguise. The two became companions, and were the only two who fought when their ship was set on by pirate hunters. After their ship's capture in 1720, both women escaped hanging by claiming they were pregnant. Mary died of fever or childbirth complications while in prison, but legends suggest Anne escaped or was ransomed away, as no record exists of her release or execution.
Grace O'Malley ruled most of the west coast of Ireland between 1546-1603, using her ships to prey on merchants in her territorial waters and demand taxes from them. She infuriated the British government by constantly attacking their ships as they desperately tried to establish mastery over the Irish shipping and trade routes. In an historic meeting, Grace traveled to England and met with Queen Elizabeth I. Despite language barriers between the two powerful women, reports of the meeting suggested that the women truly liked each other and shared a mutual respect for a fellow female in a "man's" job.
One of the most famous female pirates is Ching Shih, who followed her husband into piracy in China around 1804. When her powerful husband died, Ching Shih managed to seize control of his fleet and conduct operations without him. Towns in coastal China were said to be so terrified of Ching Shih's ships that they voluntarily paid levies to keep the pirates away. In 1810, she accepted amnesty from the Chinese government, and spent the remainder of her life as a successful operator of gambling dens.
One of the earliest and bloodiest female pirates in history, Jeanne de Clisson was often called the Lioness of Brittany during her reign in the 14th century. After the unjust execution of her husband, Jeanne raised a fleet of warships that were painted black and hung with red sails. In defiance of the French King, Philip VI, Jeanne mercilessly hunted French government ships, carrying out beheadings herself, leaving a few survivors to carry her message of revenge to the court. She is believed to have aided the English government against the French and eventually wed an English nobleman.
Female pirates often had to work in secret and disguise themselves as men to survive in the world of piracy. It is not known how many pirate deeds were actually carried out by female pirates, but it is likely they formed a significant proportion of mariners in the Age of Sail. While their deeds were certainly both bloody and illegal, they are somewhat more romanticized than male pirates. Regardless of views on pirate activity, it is clear that the famous female pirates possessed an incredible amount of courage and individuality, as they left the comparative safety of traditional female roles and actively sought a life of dangerous freedom.
AS FEATURED ON:
AS FEATURED ON:






Woman holding a book