Jason Miller was an American playwright and film actor. He was born in New York in 1939, and died in 2001 at the age of 62. He won a Pulitzer Prize for his play, That Championship Season, and was later nominated for an Academy Award for his role in The Exorcist.
Jason Miller was born to a working class family, and attended University of Scranton for college. He began writing plays in the late-1960s, with Nobody Hears a Broken Drum, and the one-act plays Lou Gehrig Did Not Die Of Cancer, The Circus Lady, and It's a Sin to Tell a Lie. His plays focus on very human experiences, looking at often somewhat grotesque people and the situations they find themselves in. Ultimately they are about interpersonal connection, friendship, and the overarching beauty of the human experience.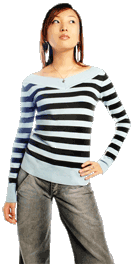 His early plays were met with little fanfare. His three one-act plays were produced as a triple-bill at Triangle Theatre in 1967, and reviews were mixed. Nobody Hears a Broken Drum was produced at Fortune Theatre in 1970, with slightly better reviews. Then, almost out of nowhere, Jason Miller wrote That Championship Season, which premiered at the New York Shakespeare Festival and the Estelle Newman Theatre in 1972.
That Championship Season was an instant hit: after a run Off-Broadway for more than 140 performances, it moved to Broadway's Booth Theatre. There, Jason Miller saw his second full-length play run for nearly an additional 850 performances and launch him into the spotlight. Jason Miller won both a Pulitzer Prize and a Tony Award for the play, and became a well-respected playwright virtually overnight.
That Championship Season takes place in Scranton, Pennsylvania, one of the places Jason Miller lived in his youth. The scene takes place around a dying coach, on the twentieth anniversary of his old team's victory in the state championships. Some members of his former team have come to him to celebrate and see him one last time before he dies. The play offers a funny, poignant look at a coarse small-town America, and critics praised the credibility of the characters and dialogue throughout.
After That Championship Season, Jason Miller didn't write another play for more than two decades, until his 2000 one-man play, Barrymore's Ghost. Instead, Jason Miller became a Hollywood actor, appearing most famously as the priest in the 1973 film The Exorcist. He appeared in some twenty films before his death, mostly as fairly minor roles. He also acted on stage intermittently, most notably in a revival of The Odd Couple, where he played the role of Oscar.
AS FEATURED ON:
AS FEATURED ON:






Woman with hand on her hip