Jim Henson is an American puppeteer, producer and director best remembered for his work on the long-running, educational children's television show, Sesame Street. He gained acclaim and fame as the creator of the Muppets, which are lifelike, memorable puppet characters that include Kermit the Frog and Miss Piggy. Jim Henson added an innovative approach to puppetry by using rods in the puppets arms that allowed for more realistic movements than the previous hand puppet or string puppet.
James Maury Henson was born 24 September, 1936 in Greenville, Mississippi. He grew up mostly in Leland, Mississippi and then the family moved to Hyattsville, Maryland. After high school, Jim Henson attended the University of Maryland, College Park, and majored in studio arts with the intention of becoming a commercial artist. However, when he took a course in puppetry he discovered a range of classes involving fabrics and crafts. Henson switched to the College of Home Economics and in 1960, he graduated with a Bachelor of Science degree in home economics.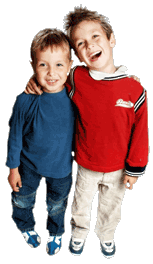 When he was still a college freshman, a local television station asked Jim Henson to create a five minute puppet show called Sam and Friends and the program was a hit. This show included Henson's Kermit the Frog puppet character and even in these short programs Jim Henson experimented with innovative puppetry by using new camera angles and lifelike puppet fabrics. His puppets were unique as they expressed emotion. For example, the puppets' hands were expressive and flexible as they featured rods inside them and were not stiffly controlled by the usual marionette strings.
Another Maryland freshman, Jane Nebel, helped Jim with the puppets on Sam and Friends and she and Jim dated and then married in 1959. Jim and Jane had five children — three girls and two boys. Sam and Friends had a six year run and Henson also did many short projects such as commercials and talk shows that featured his puppets, or more accurately, Muppets.
Sesame Street hit the airwaves in 1969 with Jim Henson's Oscar the Grouch, Bert and Ernie, Cookie Monster, Guy Smiley and Big Bird characters. The puppet characters were originally not supposed to have had such a large focus on Sesame Street, but test audiences had loved Henson's Muppets so much that the show ended up revolving around the puppets. The Muppet Show, with Jim Henson's characters Miss Piggy, Fozzie Bear, Gonzo the Great and the Swedish Chef, among others, debuted on television in 1976 and lasted five seasons. In 1979, The Muppet Movie was successful in theatres, as was 1981's The Great Muppet Caper.
Jim Henson branched out into science fiction and fantasy films and he helped give creative input into the character of Yoda in the Star Wars movies. More Muppet movies and television shows such as Fraggle Rock and Muppet Babies appeared in the 1980s and Henson also had a short-run variety show, The Jim Henson Hour. Henson sold his company to Walt Disney in 1989 with the plan to have more time for creative work. In 1990, The Muppets at Walt Disney World movie was released, followed by a few more Muppet-Disney productions. Jim Henson died 16 May, 1990 at the age of 53 of organ failure caused by complications of toxic shock syndrome.
AS FEATURED ON:
AS FEATURED ON:






Two young boys