Keith Olbermann is perhaps best known today as the television journalist host of MSNBC's Countdown with Keith Olbermann, a nighttime staple of the MSNBC lineup. Presenting five newsworthy stories a night from an undeniably "leftist" perspective, Olbermann has won fans and enemies, sometimes enraging those he criticizes in his occasional "Special Comment" section, and delighting those who happen to share his views. Sports fans are likely to recognize Keith Olbermann for his longstanding career as a sports anchor, contributing to broadcast networks ABC, NBC, CNN, ESPN, and Fox.
Olbermann was born in 1959 and early showed an interest in both writing and sports. During his teen years, Keith Olbermann began writing about collecting baseball cards. He even began taking fledgling steps into broadcasting and announcing as a teen. Taking an early exit from his high school in Tarrytown, New York, Olbermann began college at Cornell University when he was sixteen years old, earning a degree in communications arts.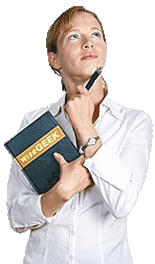 His work in broadcasting continued through his college years and upon leaving college in 1979, he began work at United Press International, and joined CNN two years later in 1981. Olbermann's work as a sportscaster earned him numerous awards even in his early years after college and a little more than a decade after joining CNN, he picked up a co-anchor position on ESPN's SportsCenter .
Though enjoyed by many sports fans, and clearly extremely knowledgeable in sports matters, there have been persistent rumors that Keith Olbermann created trouble on SportsCenter, and he left the show in 1997. Olbermann acknowledges that he did burn some bridges and felt the pressure was just too great, but he continued to work on a variety of networks, which brought him into contact eventually with Fox News, where he both produced and anchored The Keith Olbermann Evening News. His dismissal by Rupert Murdoch, Fox's owner, has led to a legendary battle between Olbermann and Murdoch, that continues to be played out on a regular basis on Olbermann's MSNBC show.
While continuing to serve as a sports commentator, Olbermann made the jump to daily news casting, especially after the 9/11 attacks, and earned his own show, Countdown in 2003. Over the years, the show has become a much more left-leaning summation of the daily news. In particular Olbermann has been extremely critical of the Bush Administration, was openly dismissive of the way Senator Hillary Clinton ran her 2007-2008 campaign for the presidential nomination, and continues to ignite a long-running feud with Rupert Murdoch and with Bill O'Reilly of Fox News. Many consider Olbermann the leftist equivalent of O'Reilly and the two journalists have openly traded insults at each other on their shows.
Given his presentation of news from a left-leaning perspective, MSNBC made a decision in mid-2008 to replace both Olbermann and fellow journalist Chris Matthews from offering commentary on large news events concerning the 2008 Presidential election. These presentations could hardly be called unbiased journalism, though they certainly appealed to those supporting Senator Barack Obama. This replacement does not affect either Matthews' or Olbermann's individual shows however, where both anchors still have primarily free rein to discuss and comment on news from their political perspectives.
AS FEATURED ON:
AS FEATURED ON:






Woman holding a book