Who is Louis Comfort Tiffany?
Louis Comfort Tiffany was an American stained glass artist and jewelry designer during the turn of the 20th century. Though he is best known for his stained glass, Tiffany also designed blown glass, ceramic, and metal works. The Tiffany lamp, a desk lamp with a stained glass shade, is one of the best known examples of the Art Nouveau style and continues to be frequently copied.
Louis Comfort Tiffany was born in New York City on 18 February 1848. His parents were Charles Lewis Tiffany, the founder of jewelry and silverware store Tiffany and Company, and Harriet Olivia Avery Young. He attended the Eagleswood Military Academy in New Jersey before devoting himself to the study of art. He began his artistic career as a painter, studying under landscapists George Inness and Samuel Colman in New York and traveling abroad to study with Parisian painter Leon Bailly.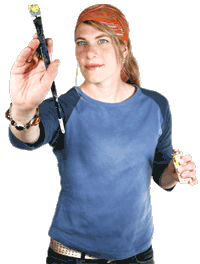 Tiffany's father's trade possibly inspired him to turn his talents to the decorative arts. He began working in glass around 1875, and formed his first business venture, an interior decorating firm called Louis Comfort Tiffany and Associated American Artists, four years later. Samuel Colman and designer Lockwood de Forest were his business partners. Tiffany continued to experiment with and push the limits of glass as an artistic medium, and when his interior decorating business broke up in 1884, his own glass making firm was soon to emerge. Tiffany Glass Company, renamed Tiffany Studios in 1900, would remain the commercial outlet for Tiffany's work throughout his career.
Louis Comfort Tiffany was responsible for some significant innovations in the world of stained glass. He favored using colored glass over painting clear glass, the method used by contemporary artists. He also patented a type of iridescent glass he called Favrile, from the Old French for "homemade." Tiffany was inspired in part by medieval glass works, which did not use paint to color the glass. He was also influenced by William Morris, founder of the Arts and Crafts movement in England, and followed the Art Nouveau style by using natural, but highly stylized, elements in his designs.
Charles Lewis Tiffany supported his son's artistic career, and Tiffany Studios products were often offered in the Tiffany and Company store in Manhattan. After his father's death in 1902, Louis Comfort Tiffany became Artistic Director of the store, which is still a popular jewelry manufacturer today and has outlets around the world. Tiffany Studios closed in 1928, and Tiffany himself died soon afterwards, on 17 January 1933, leaving a legacy of breathtaking glass works that continue to have an influence in the world of fine and decorative arts.
The Charles Hosmer Morse Museum of American Art in Orlando, Florida currently houses the largest collection of Tiffany's artwork. Laurelton Hall, a home in Oyster Bay, Long Island that Louis Comfort Tiffany designed and lived in from 1905, was donated to a foundation for art students, but was unfortunately destroyed by a 1957 fire. The Metropolitan Museum of Art in New York City opened an exhibit on Laurelton Hall in 2006.
AS FEATURED ON:
AS FEATURED ON:






Woman painting