Who is Oscar Hammerstein?
Oscar Hammerstein II was an American playwright and songwriter who worked predominantly on musicals. He was born in New York in 1885, and died in 1960 at the age of 65. Over the course of his life he won a Pulitzer Prize and two Oscar awards, making him the only person named Oscar to ever win an Oscar.
Oscar Hammerstein the younger's father was an important man in the theatre, and from a young age little Oscar was surrounded by the world of theatre. His grandfather, Oscar Hammerstein I, was one of the great innovators in vaudeville, most noted for having invented the pie-in-the-face gag. William Hammerstein, young Oscar's father, managed the Victoria Theatre for his father, and wanted Oscar to get out of the family business.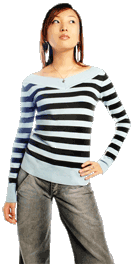 An obedient son, Oscar Hammerstein followed his father's wishes and attended Columbia University to study law. When his father died in 1914, however, he felt freed to pursue a life in the theatre, and began taking part in local plays. He eventually quit law school entirely to devote himself full-time to theatre. He forged connections with established figures in Broadway, and began an apprenticeship that would ultimately lead to his first musical, Always You, in 1921.
Oscar Hammerstein collaborated with a number of different Broadway personalities in the next few years, usually writing the book for their musicals. In 1927 he worked on Show Boat, one of his more famous musicals from the early era. Show Boat featured a hallmark of Oscar Hammerstein, and one of his great contributions to musical theatre. Rather than building songs and routines that seemed to sit on top of the play itself, he created pieces that flowed seamlessly from the actual plot of the story, and from the actions and feelings the characters were experiencing.
During this early period of broad collaboration he also worked on Wildflower, Very Warm for May, Rose Marie, The Desert Song, The New Moon, and Sweet Adeline. Although none of these shows were as wildly popular as later numbers were to be, they helped cement his reputation as one of the great writers of Broadway.
In the early-1940s Oscar Hammerstein collaborated with Richard Rodgers to help him adapt a play, Green Grow the Lilacs. The two worked together amazingly well, and the resulting musical, entitled Oklahoma! took Broadway by storm. Rodgers and Hammerstein would go on to create many of the quintessential musicals of Broadway, including Carousel, The King and I, The Sound of Music, and South Pacific.
Oscar Hammerstein won a Pulitzer Prize in 1950 for his South Pacific, which was an adaptation of the 1948 Pulitzer Prize winning book by James Michener, Tales of the South Pacific. He also won an Oscar award for the song "The Last Time I Saw Paris" from Lady Be Good, and "It Might As Well Be Spring" from State Fair.
Oscar Hammerstein died in 1960, just after The Sound of Music opened on Broadway. The show would go on to become a huge hit on Broadway, and would lead to a movie adaptation in 1965 which would be Hammerstein's most enduring legacy.
AS FEATURED ON:
AS FEATURED ON:






Woman with hand on her hip