Pascal Lamy is the eighth Director-General of the World Trade Organization (WTO). He took the position in 2005, taking over from Supachai Panitchpakdi. Pascal Lamy is, like his counterpart at the International Monetary Fund (IMF), a member of the French Socialist Party, and has been since 1969.
Pascal Lamy was born in the suburbs of Paris in 1947, and went on to study economics at the HEC business school, later at Sciences Po, and finally at the ENA. He went on to advise various political candidates, including the Minister of Economics and Finance, Jacques Delor, and the Prime Minister, Pierre Mauroy. In 1984 Jacques Delor was elected President of the European Commission, and Pascal Lamy came with him as his Chief of Staff, a position he held for ten years.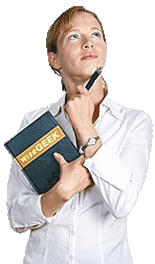 It was during his time under Delor that Pascal Lamy got a reputation as a fierce and precise man, who would give strict instructions on how to do things to everyone he would run into, including the heads of departments at the European Commission. He was given the nickname "Beast of the Berlaymont" during this time, as well as the Gendarme.
After Jacques Delor finished his term at the European Commission in 1994, Pascal Lamy went to the private sector, joining Credit Lyonnais. During his time there he was responsible for a fairly substantial restructuring of the bank, privatizing it in accordance with a wide-spread program of privatization under fellow Socialist Party member Dominique Strauss-Kahn, who would later become head of the International Monetary Fund.
In 1999 Pascal Lamy returned to the European Commission, this time as European Commissioner for Trade. His strict style again became a hallmark of his time at the Commission, and earned him a great deal of praise, as he was seen as keeping diverse groups on track and helping to bolster Europe's economic status. In 2004 his term expired, and the next year he was picked to be the Director-General of the World Trade Organization.
Pascal Lamy, although a strong believer in free trade, as befits the Director-General of philosophy's enforcer in the global market, has also come out recently in favor of increased regulation. He has noted that, particularly in the international finance world, more prudent regulation could have helped to avoid some of the damaging fallout seen recently. He has also obliquely critiqued the US for its lack of more socialized protections for its people, pointing out that the safety net for US citizens is less than average among industrialized nations, and that the consequences of economic hardship are much more drastic in nations without strong safety nets.
Pascal Lamy, like Dominique Strauss-Kahn, can be seen as an example of a free-market socialist. He embraces many of the protections of socialized societies, such as limited work weeks, health care, and government subsidies, while still pushing for a broadly free-market world in terms of international trade. Many socialists would consider this anathema to the ideals of socialism, and so it is sometimes instead referred to as socialized free-trade.
AS FEATURED ON:
AS FEATURED ON:






Woman holding a book