Sean Connery is a well known Scottish actor and producer, perhaps most well known for his iconic role as James Bond in the 1960s and 1970s. He has also starred or taken part in numerous other films, running the gamut from Highlander (1986) to Murder on the Orient Express (1974), and he has been recognized with several awards, including an Academy Award, for his accomplishments. Most notably, he was knighted by Queen Elizabeth II in 2000 to become Sir Sean Connery.
Thomas Sean Connery was born in a working class neighborhood in Edinburgh in 1930, and his first job was as a milk delivery boy. When he came of age, he enlisted in the Navy, although he was honorably discharged early due to a stomach ulcer. After his Navy career, Sean Connery worked an assortment of odd jobs while becoming interested in bodybuilding, ultimately entering the 1953 Mr. Universe contest. Although he didn't win, the contest did pave the way to bit roles on stage and film, thanks to a suggestion from a competitor.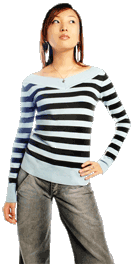 His early work in film was far from distinguished, as it often is with young actors. Sean Connery usually appeared in bit parts or as a member of the chorus until 1958, when he played a leading role in Another Time, Another Place opposite Lana Turner. He caught the eye of Bond producers Harry Saltzman and Albert R. Broccoli, who were looking for a distinctive but relatively inexpensive actor to be the face of James Bond. Sean Connery was interested and willing, and he was introduced to widespread acclaim in Dr. No (1962); many Bond fans feel that he was the best Bond of all.
While Connery worked in a number of films, he also went through two marriages, one to Diane Cilento from 1962 to 1973 and another to Micheline Roquebrune, a French artist who has been married to Sean Connery since 1975. Connery has one son, Jason, from his first marriage. Connery generally keeps his personal life private, preferring to focus public attention on causes which he supports, such as Scottish independence.
Many fans of Sean Connery note that he has a distinctive Scottish accent which he never entirely loses, no matter what the role is. He is also widely considered to be a major male sex symbol of the 20th century; numerous magazines have named him "Sexiest Man Alive," sometimes for multiple years running.
AS FEATURED ON:
AS FEATURED ON:






Woman with hand on her hip