Spike Lee is an acclaimed American film director, noted for his use of social and political commentary in his films. He has twice been nominated for Academy Awards, and in 2007 received two Emmy awards for his work on the documentary, When the Levees Broke: A Requiem in Four Acts. Although his political comments occasionally overshadow his film work, Lee is often regarded to be among the greatest directors of the 20th and 21st centuries and is frequently cited as a model for his work on bringing African American social subjects to the mainstream film world.
The filmmaker was born Shelton Lee in 1957, the son of a Georgia-based jazz musician father and school teacher mother. His mother reportedly nicknamed him Spike for his tough attitude toward life. A diligent student, Lee graduated with a bachelor's degree from Morehouse University before continuing to graduate studies at New York University's prestigious Tisch School of the Arts.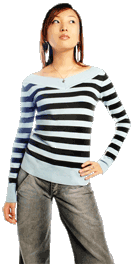 During his student career, he made several hard-hitting short films, including Joe's Bed-Stuy Barbershop: We Cut Heads, which won a student Academy Award and was the first student film to be showcased at the Lincoln Center for the Performing Arts' New Directors Festival in 1983. Interestingly, Lee's assistant director on the film was Ang Lee, who would also go on to fame as a director.
After receiving a Master of Fine Arts degree, Spike Lee started work on his first feature film, a battle of the sexes comedy called She's Gotta Have It. The film was shot in two weeks for less than $200,000 US Dollars (USD.) Many film experts consider the film a landmark in independent filmmaking, some citing it as the entire reason for the success of independent features in the 1980s and beyond. The film performed relatively well at the box office, taking in $7 million USD in America.
Since the success of She's Gotta Have It, Lee has directed and written many highly regarded films, including School Daze, Do the Right Thing, and Malcolm X, which resulted in an Oscar nomination for its young star, Denzel Washington. Spike Lee himself received a Best Screenplay Oscar nomination for Do the Right Thing and a Best Feature Documentary Oscar nomination for 1997's 4 Little Girls. Though he has yet to receive an Oscar for his work, Spike Lee has won many other prestigious awards for his films from nearly every respected film organization in the world.
Amid his success, Spike Lee opened his own production company, called 40 Acres and a Mule Filmworks. In addition to producing his own work, the company has produced more than 30 feature films and television specials. They are well known for their socially relevant and quality films.
Spike Lee is a consistently controversial figure, unafraid to publicly discuss social and political issues such as racism in film and life, gun control, and government policy. He was an outspoken critic of the US governmental response to Hurricane Katrina, later directing an award-winning documentary on the subject. Yet controversial viewpoints are a near-essential quality in excellent filmmakers, who try to educate and stimulate the audience instead of merely entertaining them. With a hopefully long career still to come for this prolific filmmaker, Spike Lee will mostly likely continue trying to spark interest, open questions and occasionally make his viewers uncomfortable in pursuit of an open discussion about important social issues.
AS FEATURED ON:
AS FEATURED ON:






Woman with hand on her hip