Annie Leibovitz is an American photographer, best known for her stunning portraits that have captured the essence of countless notable figures. She has been active in professional photography since the 1970s, and in that time she has become arguably one of the most influential American photographers, and virtually defined an entire style of portraiture.
Leibovitz was born in 1947 in Connecticut to a military family. She became interested in art in high school, but primarily focused on music and writing. After high school she attended the San Francisco Art Institute to study painting. Her Sophomore year she traveled to Japan with her mother, and during that trip became interest in photography. Over the next few years she continued to develop her skills, taking night classes in San Francisco while working miscellaneous jobs.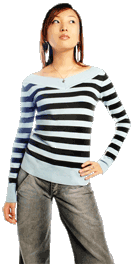 In 1969, she traveled to Israel to work on a kibbutz and continue to develop her photography. During her time in Israel, Annie Leibovitz got her talent to a professional level, and when she returned to the United States the next year, she began to pursue a career in photography.
In 1970, Annie Leibovitz got an interview with the founding editor of Rolling Stone, a relatively new publication. Jann Wenner liked Leibovitz's portfolio, and sent her on her first assignment, to take photographs of John Lennon. Her photograph of Lennon was a revelation when it appeared as the cover of Rolling Stone in January of 1971, and Annie Leibovitz was on her way to fame.
Two years later she had become the chief photographer of Rolling Stone, giving her amazing access to rock musicians to photograph. The next year, Rolling Stone switched to a color format, and Annie Leibovitz was forced to follow suit. Although she had studied only black and white photography in school, she quickly taught herself color techniques, and translated her style deftly to the new medium.
In 1975 the band the Rolling Stones hired Annie Leibovitz to document their world tour through photographs. This tour produced a number of amazing pictures, including Leibovitz's iconic shots of Keith Richard and Mick Jagger. Over the next few years she continued to hone her craft and collect amazing shots. Some of the most memorable of that period include photographs of Patti Smith and Bob Dylan.
In 1981, Leibovitz shot what is perhaps her most iconic photograph. Asked by Rolling Stone to do a shot of Yoko Ono and John Lennon, Leibovitz envisioned a shot of both of them naked. Ono didn't want to disrobe completely, however, resulting in a shot of a nude John Lennon wrapped around Yoko Ono in all of her clothes. Only a few hours afterwards, Lennon was shot and killed, and the photograph became the cover of the John Lennon commemorative issue of Rolling Stone.
Over the next few decades, Annie Leibovitz would continue to perfect her art, producing work after work capturing the very essence of famous musicians, artists, and eventually political figures. Her first book of photographs was released in 1983 to great critical praise. Since then Leibovitz has become one of the most recognized and hailed photographers in history, and is often called upon to document world leaders and celebrities.
AS FEATURED ON:
AS FEATURED ON:






Woman with hand on her hip