Diane Arbus is a well-known photographer from the United States who specialized in black and white portraits of people, including many "freaks," as she called them like dwarfs, giants, transsexuals, and others who existed outside of the mainstream American culture. Diane Arbus, whose name was pronounced Dee-ANN, lived in New York City through most of her lifetime, from 1923 to 1971. She committed suicide at age 48.
Born to a rich Jewish family in New York City as Diane Nemerov, she married husband Allan Arbus at the age of 18. Together, Alan and Diane Arbus became a successful fashion photography team. Generally, Alan would take the photos while Diane Arbus served as the stylist for the shoots. Diane then began taking photography lessons from the famous photographer, Lisette Model, and started to take more of her own photographs.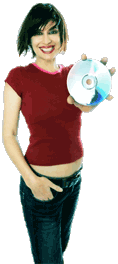 Allan and Diane Arbus separated in 1959, and Alan later had a successful career as an actor, with roles in M*A*S*H and many other television shows. After their separation, Diane Arbus pursued her own photography career aggressively, training with renowned photographers such as Richard Avedon and Alexey Brodovich. Her images began to appear in magazines including The New York Times Magazine and Esquire.
The photographic style of Diane Arbus was very dark, usually intended to capture candid moments. One of her most famous images, entitled, Child with Toy Hand Grenade in Central Park, New York City, features a young boy with a manic, aggressive expression on his face, who is clutching a toy grenade in his hand. Another iconic Diane Arbus image is Identical Twins, Roselle, New Jersey, 1967: an photograph of a set of twins in matching dresses. The image served as a model for the ghostly twins in Stanley Kubrick's film adaptation of The Shining.
During her career, Diane Arbus was often criticized for exploiting her subjects. However, others believe that she was simply being true to her subjects, and that she showed great empathy in her photographic portrayals. Recently, Diane Arbus' photographic legacy has received great respect, with a comprehensive retrospective exhibit of her work and letters called "Revelations," which appeared at San Francisco's Museum of Modern Art and other museums around the world. A recent film about Diane Arbus, Fur: An Imaginary Portrait of Diane Arbus, featured Nicole Kidman in the role of Diane.
AS FEATURED ON:
AS FEATURED ON:






Woman holding an optical disc